Roman Numeral Worksheets... You know, for when you're in Rome...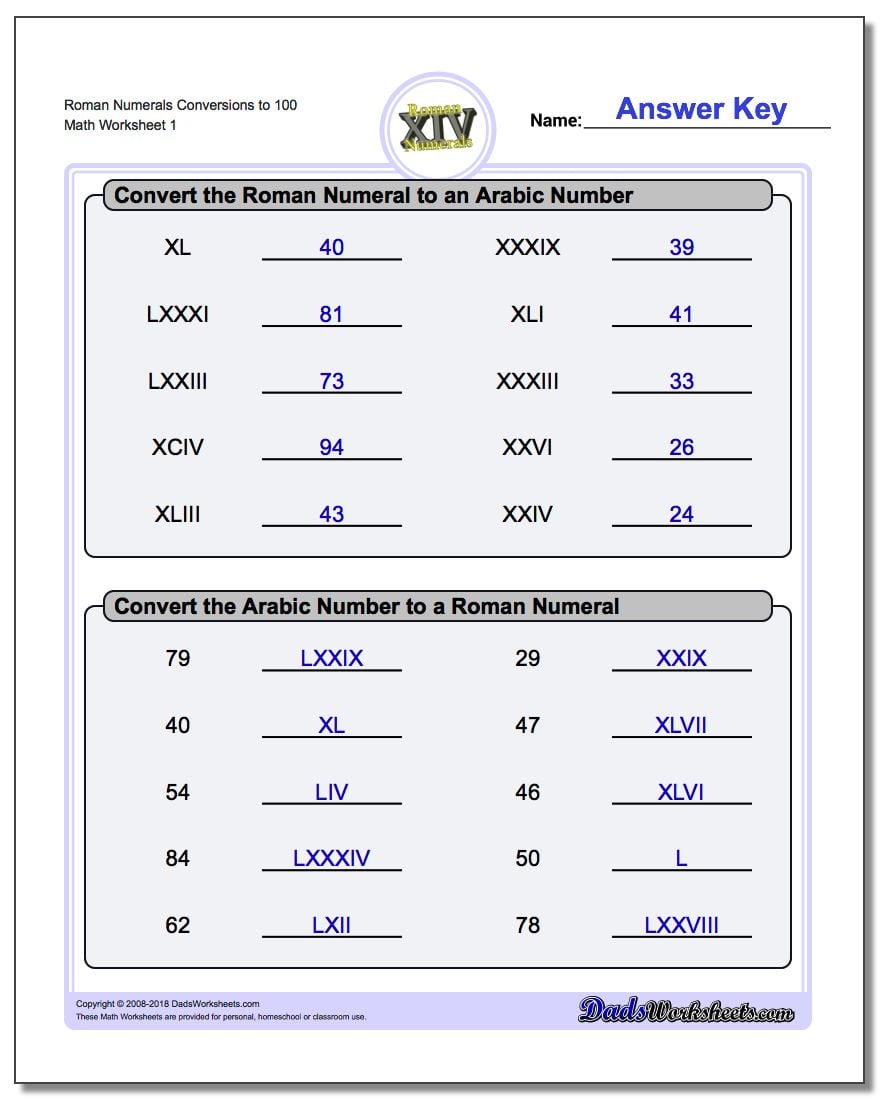 Roman Numerals are one of those skills that seem unimportant until you realize you how often they show up all around you. You'll see Roman numerals on everyday objects like clocks or buildings, but students progress into the science or law related subjects, you'll start seeing Roman numerals showing up all over the place. Because of this, learning to read Roman numerals is a skill every student should be exposed to in the primary grades.
I've added a bunch of great Roman numeral resources to the site, including this Roman numeral converter and these Roman numeral charts. The Roman numeral charts are a great reference tool and include the rules for Roman numerals, so they could make the basis for a Roman numeral unit in the classroom.
But of course, you'll need some worksheets for practice and assessment! With that in mind, here's a collection perfect for your little Centurions to work on!