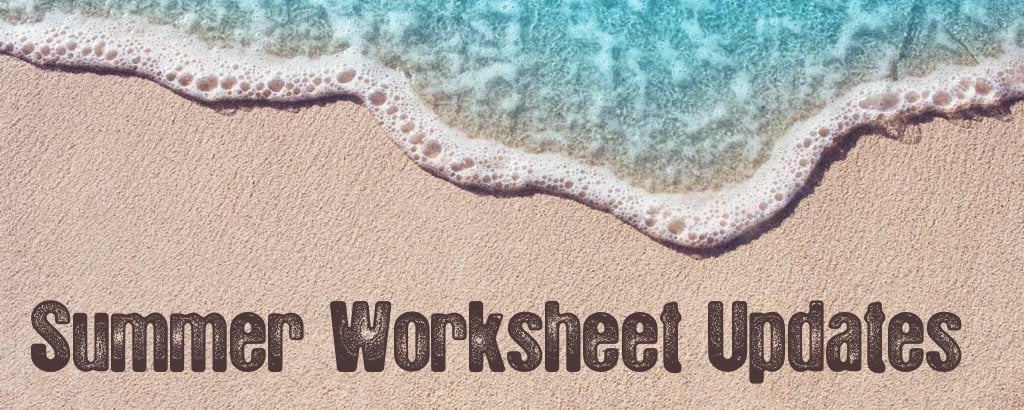 Summer Updates Before Back to School!
---
I hope everyone is having a great summer and getting ready for the 2018-2019 school year!
It's been a busy couple of months here, but there's always time for a few quick math worksheet tweaks! It turns out there were a few spelling errors in the inches measurement worksheets and the metric measurement worksheets that needed to be fixed up. If you haven't seen these worksheets, they're great on-paper practice for kids learning to use either an imperial or metric ruler measure length.
The two youngest daughters are headed to a new school that teaches (of all things) Latin along side world history, so there's ongoing interest in Roman numerals around the house these days. I already have some great Roman numeral worksheets and an interactive Roman numeral converter, but this round of updates includes a couple new Roman Numeral charts.
Finally, multiplication is always a hot back-to-school topic, and while we're almost past mastering these facts ourselves, I've had some request for larger charts. If that's you, please check out the new 30x30 and 50x50 multiplication charts.
We still have a week left before school starts, and we're reviewing math facts like crazy, and I'm sure the girls are looking forward to the classroom so they can escape their crazy dad... What are you doing for back to school math practice? Let me know in the comments!