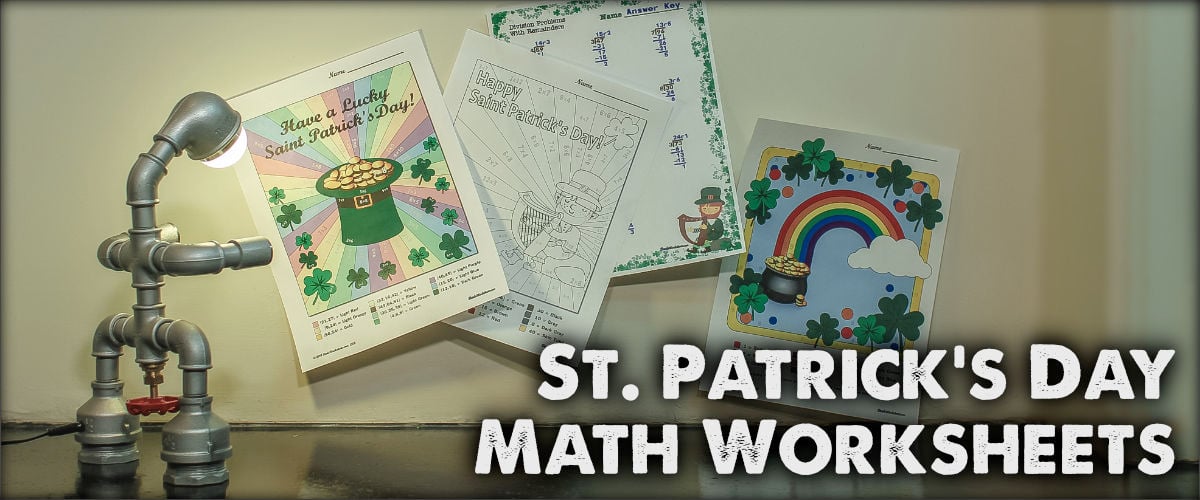 The Luck of the Irish or Math Practice?
Well lassies and laddies! You may be thinking that a wee bit of luck is all you need to pass those math quizzes bouncing over the rainbow there, but there's a saying around here this time a year... Luck is only for leprechauns!
For you fine youngsters, Dad has a bit of fun practice that should get you closer to that pot of gold! Or at least a cookie in the class St. Patrick's Day party. This is the second set of worksheets in my holiday section and if you're looking for something March-themed, put your green socks on so you don't get pinched, print a few worksheets out and get to practicing!
There's more to celebrate this month... Remember that March 14 is Pi Day! (that's 3/14 for those of you wondering why that date in particular!). If you're concerned about your wardrobe choices for the day, make sure you check out my 5,000 Digits of Pi shirt over in my math t-shirt store. You'll definitely win any of those "who has more digits of pi on their shirt" contests around the staff room!
Have a great March! :-)