Graphic Fractions
This page contains links to free math worksheets for Graphic Fractions problems. Click one of the buttons below to view a worksheet and its answer key. You can also use the 'Worksheets' menu on the side of this page to find worksheets on other math topics.
The students in these exercises are given a simple fraction and asked to draw a pie representation of the value.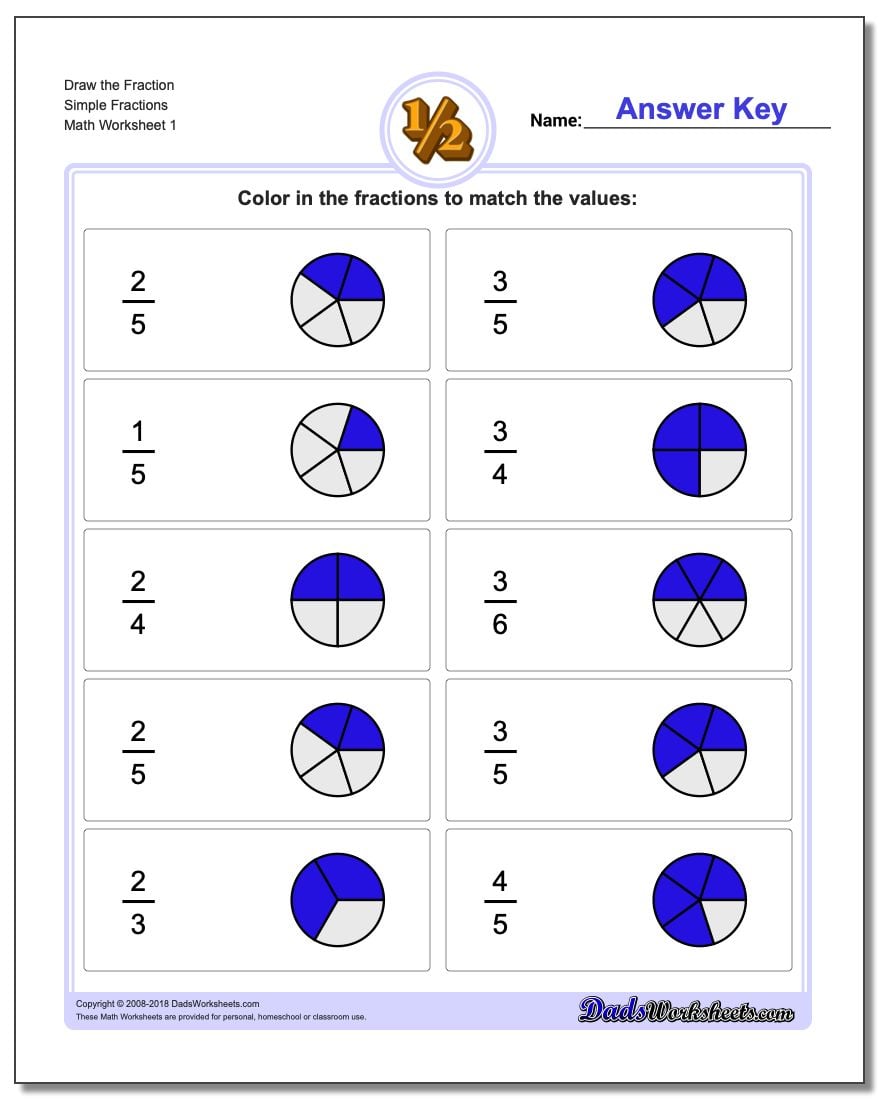 Given a pie representation of the a fractional value, write the simple or mixed fraction numeric value.