Multiplication Chart: Color Multiplication Chart
These versions of the multiplication chart are drawn in glorious red, green, blue or rainbow color schemes. Charts for multiplicands 1-9 (products 1-81), 1-10 (products 1-100), 1-12 (products 1-144) and 1-15 (products 1-255)
Color Multiplication Chart (Red)
---
Color Multiplication Chart (Green)
---
Color Multiplication Chart (Blue)
---
Color Multiplication Chart (Rainbow)
---
Color Multiplication Chart
These high resolution printable charts aren't just bright and engaging, the saturation of the color changes relative to the magnitude of the product for each of the multiplication facts in the chart. Pick your favorite color and start multiplying!
Worksheet History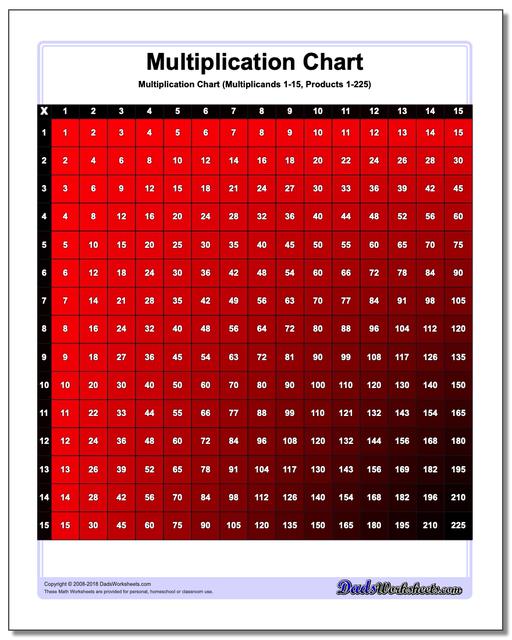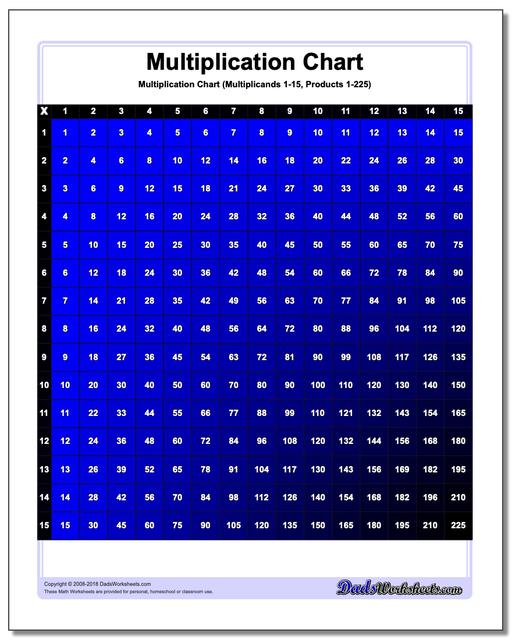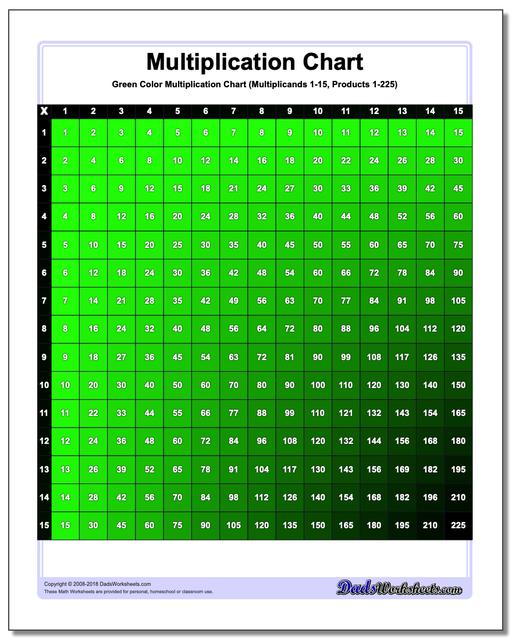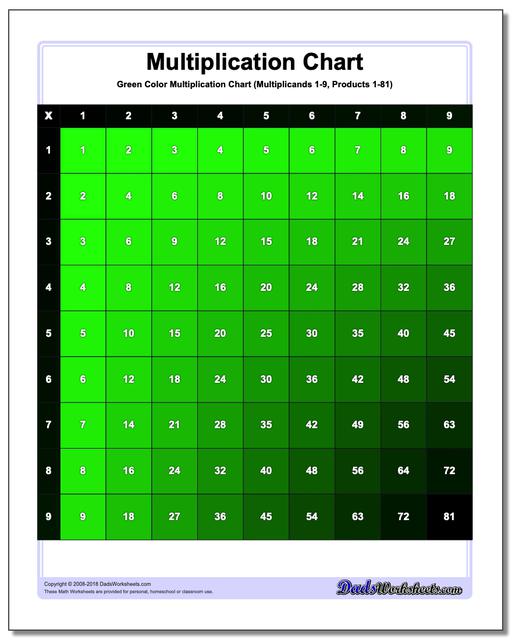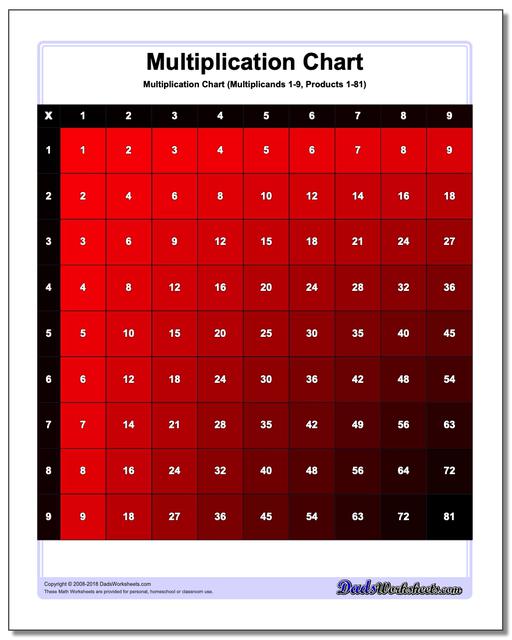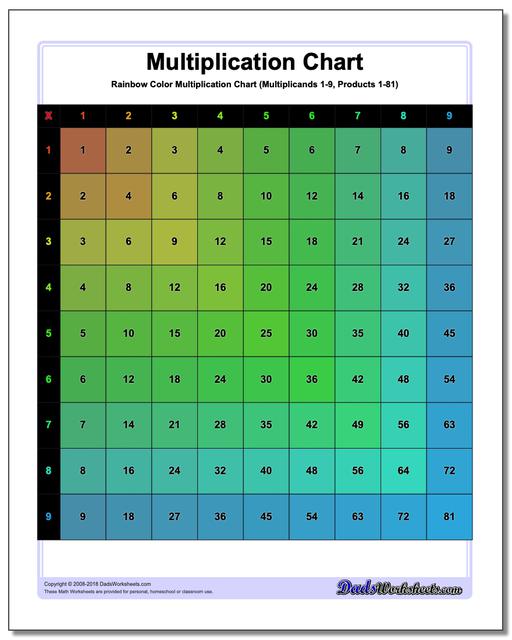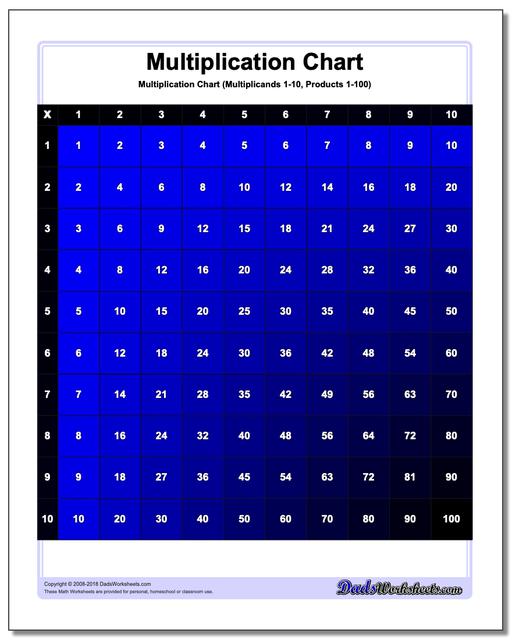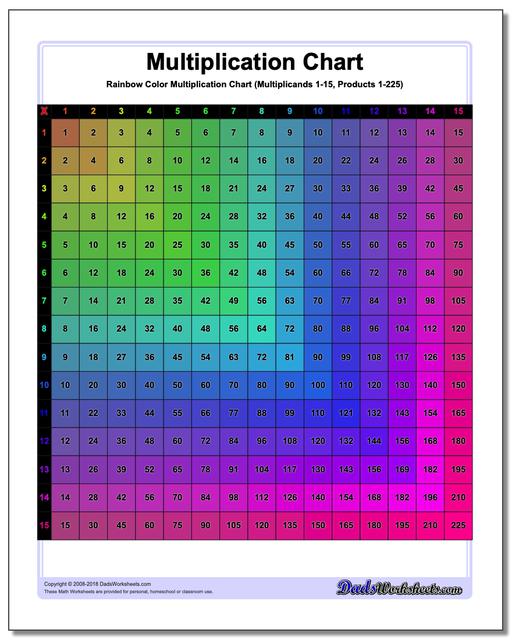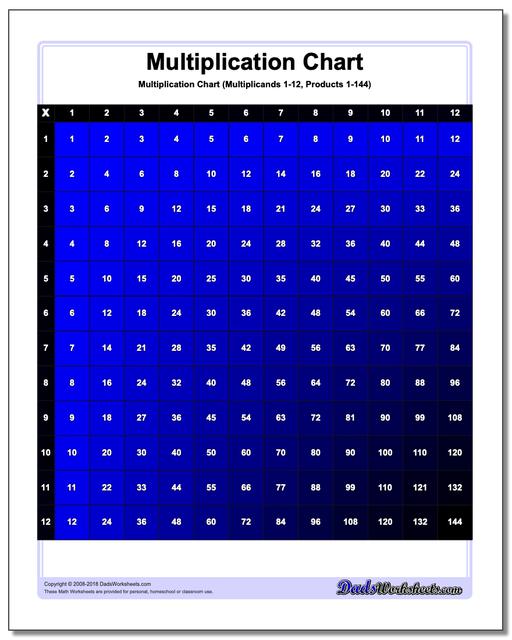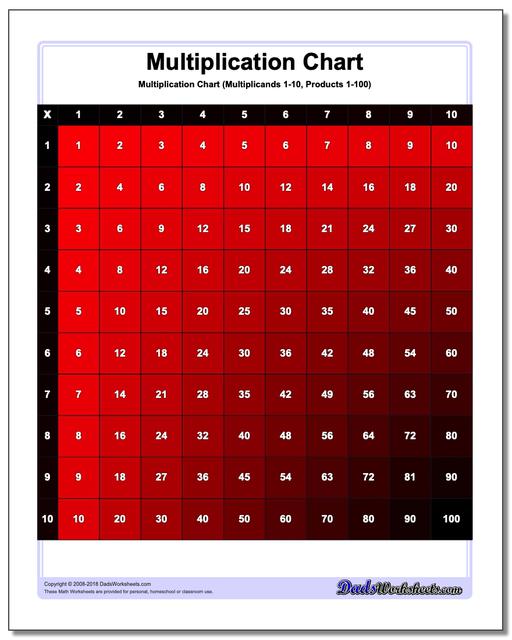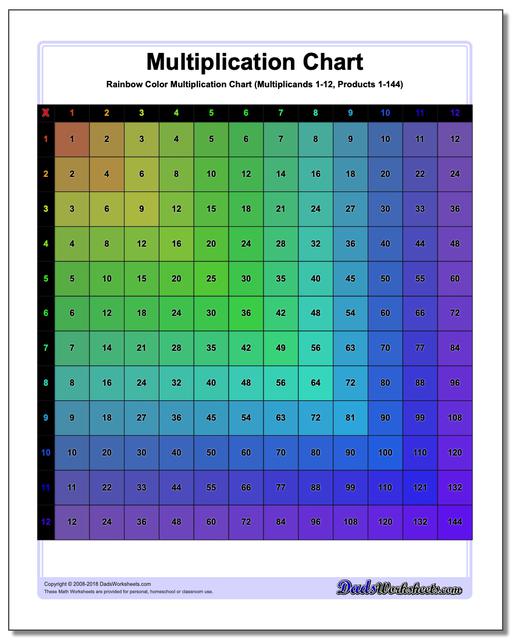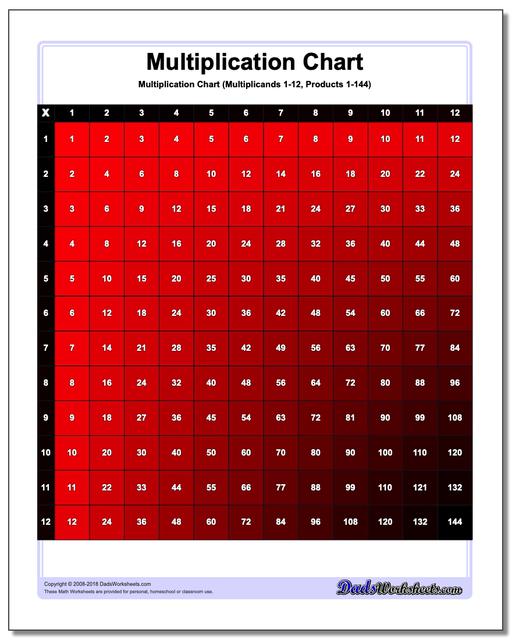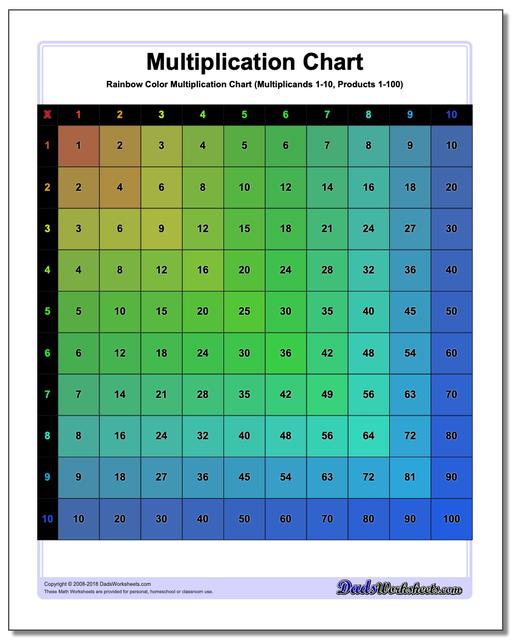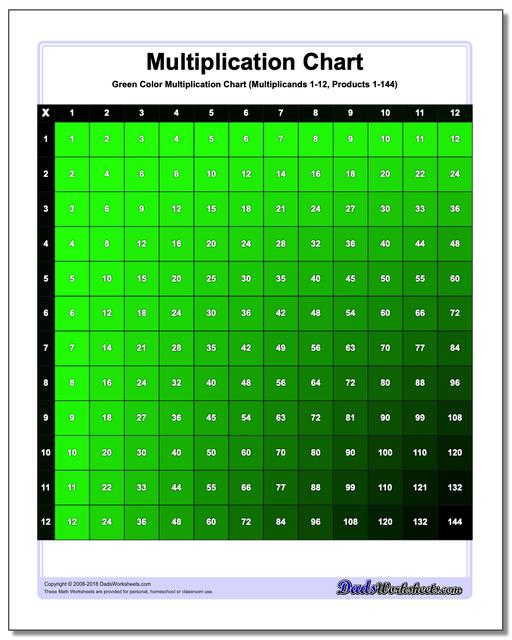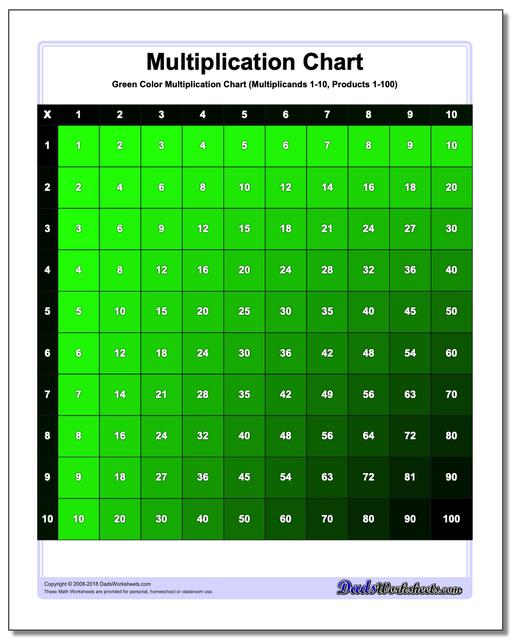 These are not the Multiplication Charts you are looking for?
Click to check out the main multiplication chart page... You'll find dozens of other options including cool color multiplication charts, multiplication charts with different ranges of products and much more...